10 avril 2012
2
10
/

04
/

avril
/

2012
17:09
Perhaps our favourite country in Central America so far, why? Nicaragua has very hospitable and honest people, the food is good and there are plenty of things to see: colonial cities and nice landscape.
León and Granada are great examples of colonial settlements becoming important trading centres when the Rio San Juan was used once upon a time to carry the goods from the Atlantic to the Pacific. Indeed it is only 18km of land that separates the two oceans. Before the Panama channel was built there were many plans to build it here using the Rio San Juan and the Lake Nicaragua.
It is dry when we ride along Nicaragua and the heat is strong. The volcanoes are positioned in line, Cerro Negro, San Cristóbal,.... you can count till 11 followed by each other, a magnificient view! The lakes give a striking contrast with the Ometepe island in the middle. The earthquakes have also played an important role on this area destroying in the 70´s many historical buildings, its capital Managua was completely destroyed.
Nicaragua has an amazing history, their people have been always fighting for a better future, never giving up against dictators (Somoza) or imperialist powers (USA). They have suffered numerous embargos by the USA being accused of implementing communist practices but the Nicas still today dream about their legendary rebel Sandino.
One can have great conversation with the people on the street, they are well educated and proud of their system.They all seat outside in little chairs when the dark comes and it gets cool in the night, a strong feeling of community!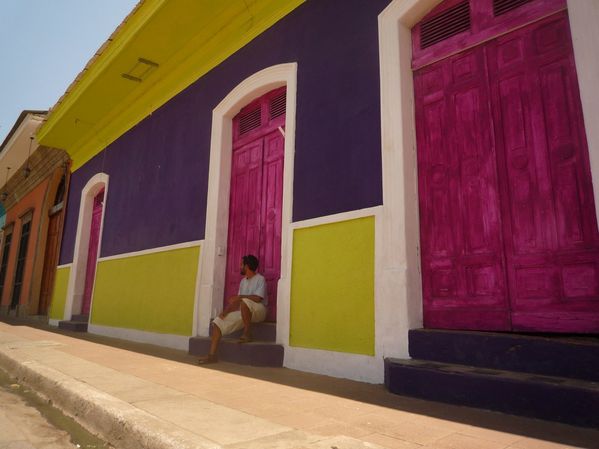 Rues de Granada
Nicaragua, 370km et 6 jours passes dans ce magnifique pays aux habitants merveilleux. Repute pour etre le plus sur d'Amerique Centrale, la realite semble conforme a notre feeling.
Magnifiques cites coloniales, Leon et Granada, les arrets s'imposent, on sillonne les rues coloniales. Cathedrale, de multiples eglises, le tour oblige au Mercado central, le Palacio municipal et les processions qui rythment la journee, Semana Santa oblige.
Les journees de velo se veulent tantot en ligne droite, tantot en bord de lac. Lago Managua pour le premier suivi du Lago Nicaragua abritant la fameuse Isla de Ometepe dotee de 2 volcans aux formes elegantes. L'asphalte est bon, le bord de route suffisamment large pour ne pas se faire souffler par les poids lourds.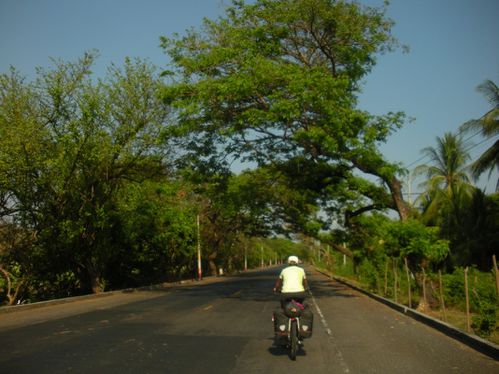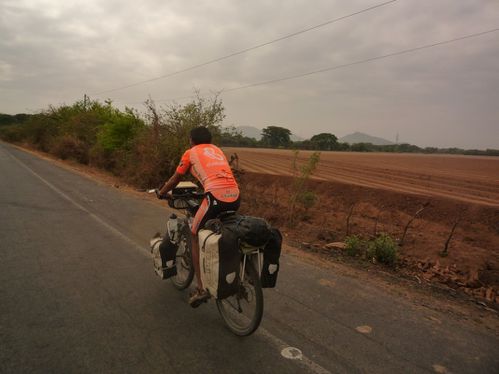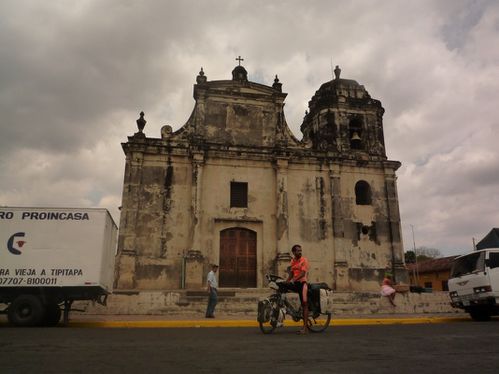 Iglesia San Juan - LEON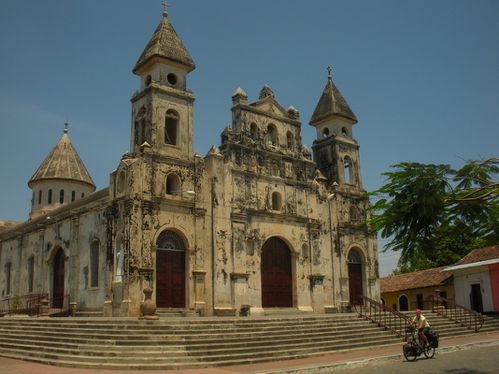 Iglesia de Guadalupe - GRANADA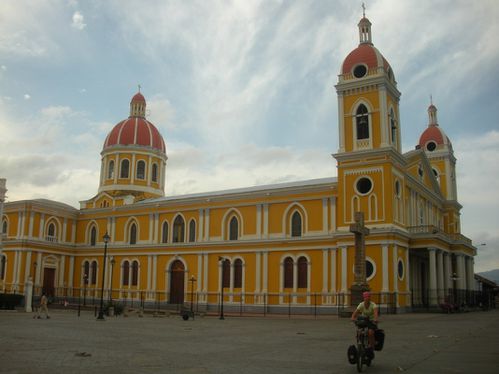 Cathedrale - GRANADA
Comme toujours, nous plantons la tente en fin d'etape dans la cour d'un "Rancho", les manguiers sont bienvenus pour nous abriter du soleil torride et on continue inlassablement notre cure de mangues en guise de petit dejeuner.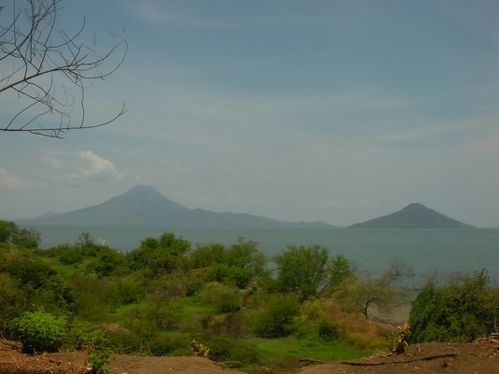 Lago de Managua, Volcan Momotombo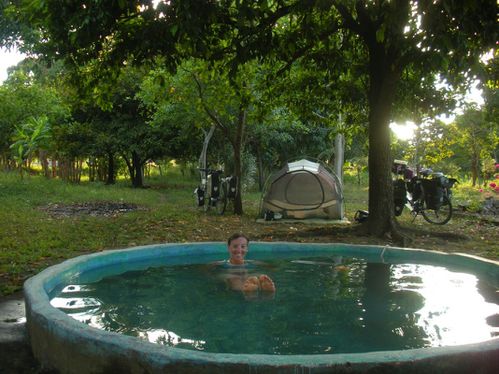 Miraculeuse "piscine", posee sous un manguier - magique Rancho!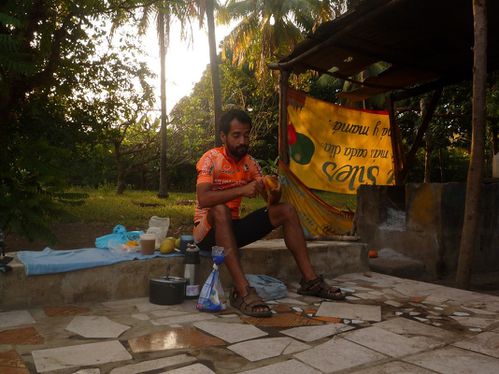 Joseba deviendrait habile dans le pelage de mangues :-)
Dernier coup d'oeil sur le lac refletant l'ombre des 1'610 metres du fameux volcan Concepcion, demain s'operera un nouveau passage de frontiere – Costa Rica!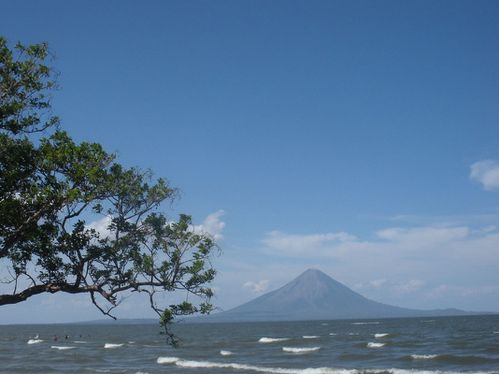 Lago de Nicaragua - Volcan Concepcion 1'610m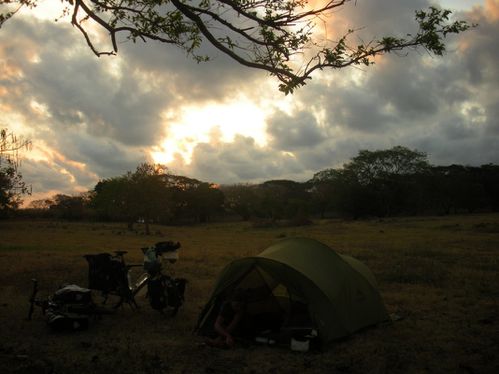 Dernier camping spot a 7 km de la frontiere